Daniel is one link in the line of what God was doing to bring His salvation into the world, for us. And one characteristic of Daniel's life was his daily devotions in his relationship with the God of Israel.
What kind of situations did Daniel find himself in?
He lived in a society that neither knew or respected his God
He was a captive of a foreign king
He had little control over the conditions of his life
He was often in danger for doing what he believed was right
Most of the usual ways of gaining success were stripped from him
His trust in God, Daniel's faith, was about the only thing that he could rely on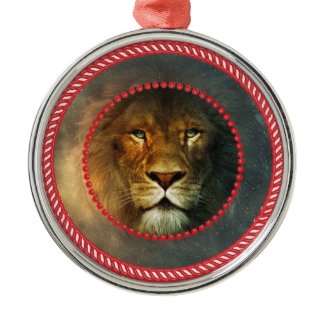 We find out about Daniel's habit of daily devotions because in the story of his life, it became the one trap that his enemies could find to destroy him.
In fact, the symbol for Daniel, the greatest identifying fact from his life comes from the event that followed his refusal to stop his habit of daily prayer times to give love and honor to the Lord: the lion. Daniel was thrown into a pit of hungry lions for refusing to stop his devotion to God through a habit of daily prayer.
This was true of a man who had been stolen from his country as a child, who was made a eunuch – denying him his gender, his right to have a family and children, a man who had been sentenced to die for being a part of the magi class, a man who could die for the mere displeasure of the king, who because of his gifts and abilities drew the jealousy of powerful enemies.
Yet he loved and honored the God of Israel, The God identified with a land that had lost sovereignty, its people, its rulers, and all its form of religion. All its form of religion except what was resident in the hearts of those who still worshiped the Lord.
Are we of a heart and mind to worship God in this way?
This prophet is the one who was given a timetable for the coming Messiah, and a description of some of the most powerful mysteries of His coming.
Daniel 9:24-26
24 Seventy weeks are determined upon thy people and upon thy holy city, to finish the transgression, and to make an end of sins, and to make reconciliation for iniquity, and to bring in everlasting righteousness, and to seal up the vision and prophecy, and to anoint the most Holy.

25 Know therefore and understand, that from the going forth of the commandment to restore and to build Jerusalem unto the Messiah the Prince shall be seven weeks, and threescore and two weeks: the street shall be built again, and the wall, even in troublous times.

26 And after threescore and two weeks shall Messiah be cut off, but not for himself: and the people of the prince that shall come shall destroy the city and the sanctuary; and the end thereof shall be with a flood, and unto the end of the war desolations are determined.
---
We aren't earning a better place with God through a habit of daily devotions, but we are sharpening our ability to hear Him, our opportunities to understand and become more like Him, and (not to be discounted) The Lord's answers to our requests and needs.
"Now there was one, Anna, a prophetess, the daughter of Phanuel, of the tribe of Asher. She was of a great age, and had lived with a husband seven years from her virginity; and this woman was a widow of about eighty-four years, who did not depart from the temple, but served God with fastings and prayers night and day. And coming in that instant she gave thanks to the Lord, and spoke of Him to all those who looked for redemption in Jerusalem." Luke 2:36-38
In the Christmas account there was a woman named Anna. What we know about her is that she had a habit of daily devotionals. And one of the wonderful results is that she had the privilege of witnessing the Messiah that she so hoped to see. She was part of the greatest event of the universe.
That is a pretty wonderful result of being in the place God wants you to be. Daily devotions are one way to move into the place God wants us to be.
Anna and Daniel had completely different situations, lives, gender, positions in life… but they both had encounters with God that were life changing for them and part of God's history with mankind.
Can we allow God to do that with our lives this Advent? With our family?
Sing carols tonight:
"Joy To The World"