Head or Heart?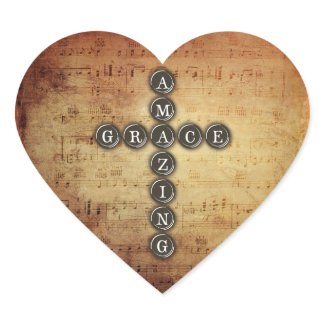 We like to think about what is in our heads, our opinions and ability to reason. We like to think we are smart… logical… intelligent… wise… knowledgeable. Anything that might assure us that we have life, or at least the bit of life we are living at the moment, figured out.
And when we use our head rather than our heart in trying to find God, we think that we are being spiritual. we are convinced we are making "spirit" uppermost in our lives. As though being spiritual is the opposite of being emotional, while being scholarly is the highest form of attainment.
But such thoughts are only deceiving us.
God, on the other hand, is more concerned with our hearts. He says that our hearts are where everything else for us has its beginning.
For God, your heart is the most important thing.
The heart is where He wants to reside and to fellowship with you, in the core of your affections.
Some people are going to like this idea, and they might even feel it is going to excuse them from having to use their heads to understand and know about God and his teaching. But if God truly is residing in a person's heart, they will soon know that their heads are just as involved, but in a different priority level, for different purposes.
We humans get very confused about things like that. It mixes up all our other relationships, too, if we place the wrong emphasis on head and heart and try to use one part of us to substitute for the exercise of the other.
Science is just now catching up with what God in His scriptures has tried to tell us.
The heart is a "heart-brain".
The heart sends neurological information to the brain and the rest of the body. Through the pulse, the heart sends energy in the form of a blood pressure wave. Researchers have seen that changes in the electrical activity of brain cells occur in relation to the changes in the blood pressure wave. The heart communicates on a biochemical level, releasing atrial peptide, a hormone that inhibits the release of other stress hormones. The heart communicates electromagnetically. An EKG measured in the doctor's office is actually an electrical signal produced by the heart. This signal can be picked up anywhere on the body, and permeates the space around us. (
1
)
"Proverbs 4:23
Watch over your heart with all diligence, For from it flow the springs of life."
The scripture for today:

Luke 2:19
But Mary treasured all these things, pondering them in her heart.
Our heart can work to cooperate with God, to love Him, and to become open to His revelation. When Mary pondered the Angel's message, she allowed God's word and understanding to take root and grow in her life. We gain insight as we meditate on God's words.
For today's Advent devotion, let's take something from God's word that encourages us, and meditate on it, treasuring it just as Mary treasured the promise and revelation given to her.
Craft Idea:
Make A Swedish Heart
The song for today is "Come Thou Long Expected Jesus"